Tia 
AMI Montessori 0-3 Diploma, 2013 Portland, USA
AMI Montessori 3-6 Diploma, 1985, Dublin, IRE
Diploma of Early Childhood Education, Equivalency, 1995 Auckland College of Education.
Tia was born in Kenya, but spent most of her childhood in Ireland.  She came across Montessori when she was young and left school at 18 to train as a Montessori teacher, she then traveled for a couple of years, settling in Auckland when she was offered a teaching position in 1988. 
 Tia moved to Matakana in 1999 with her husband Mark, they have three adult children who all flourished with a Montessori education.
 Tia is a trust member of the Maria Montessori Education Foundation set up to bring the AMI Montessori teacher training to New Zealand.  
 She really enjoys working with parents, and has created her own parent workshop series.
 Tia traveled to the US in 2012/3 to complete the 0-3 Montessori training.
Tia has set up a play group and enjoys working with under 3 year old children and their parents.
In her spare time, Tia and Mark enjoy gardening their three acres and enjoying the local beaches, swimming, reading and cooking.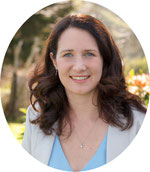 Marlene 
AMI Montessori 3-6, Auckland 2017
AMI Assistants certificate, 2012
Batchelor of Education, 2011
Marlene is the head teacher and supervisor at Totara Hill Montessori.
Marlene finished her Bachelor of Education (Early Years) in 2011 and began teaching at Totara Hill Montessori soon after.
She gained her AMI Montessori assistants training in 2012, and then completed her full AMI 3-6 Montessori teacher training from 2015- 2017. 
Prior to her study, she has worked with children, attending Playcentre for many years while her children were young.
She has traveled extensively, spending a few years living in England with her husband Darren before returning to New Zealand.
Marlene lives locally with her husband and two girls both attend Mahurangi College. She enjoys spending time with the family, gardening and playing the guitar.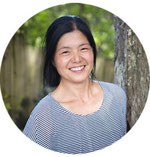 Yukie 
ECE Level3 Certificate
Teaching Japanese certificate
IATA standard Diploma of travel and tourism
AMI (0-3) assistant certificate
AMI (3-6) assistant certificate
Yukie started at Totara Hill Montessori in 2015.
Having spent time as a home based educator. Yukie is a wonderful asset to our school, she speaks to the children in Japanese. She reads stories, sings songs and uses language materials.
It is amazing how much they pick up and speak back to Yukie.
Any language is fantastic for children to learn at this age and we are very lucky to have Yukie on our team.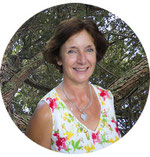 Lucie 
LMC Montessori 3-6 Diploma, 1985 London Montessori Centre 
Special needs units, 1994 Palmerston North College of Education.
Lucie started at Totara Hill Montessori in 2016.
Lucie was born in the UK. She opened a Montessori school in Poole, Dorset.
Lucie then travelled to the southern Hemisphere before settling in New Zealand and marrying Chris. While her three children were growing up, Lucie used her Montessori training to work with preschool children from home, preparing them for school. Also working as a teacher aide with special needs children at Taupaki School and relieving at Kindergartens. Lucie and her husband  came to the beautiful Point Wells area in 2015 and enjoy the natural charm of the outdoors and local beaches. Lucie loves to spend time with family and friends, traveling to new places, going to markets, photography and reading.
  Lucie's motto – 'live simply, love generously, care deeply, speak kindly'.
Jude 
AMI Montessori 3-6 Diploma 2017
Certificate of Proficiency Montessori AUT 2012
Bachelor of Education 1999 University of Auckland
Diploma of Teaching-Primary 1998 Auckland College of Education
 Jude joined the team at Totara Hill Montessori in 2018 and has been involved in Montessori education since she was introduced to it by her sister. As a result her two children have both had Montessori education from preschool till primary school. She loved the philosophy so much that she spent 10 years studying and attending Montessori courses, completing her AMI 3-6 Diploma training in 2017. During this time she worked as a Montessori teacher. 
Before Montessori Jude was a Primary School teacher who taught in both large Auckland schools and small rural schools. Over time she has worked in many roles in both Primary Schools and Early Childhood centres.
Jude lives locally with her husband and two boys. She loves the area and enjoys beach activities, reading and exploring new places.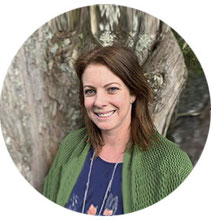 Renee 
Diploma of Teaching (ECE) 2004
NZ College of ECE Christchurch
 Diploma of CACHE 2003
(diploma in introduction to health, social care and children's settings)
 Nanny Certificate 2020 
Renee has taught in a variety of philosophies, since 2004.
Totara Hill is a new experience for her, she joined the team in 2019 and is enjoying learning about Montessori.
Renee comes from Christchurch and has lived in the Warkworth area now for five years with her husband and 3 children. She has had a small break from teaching helping her husband in their business (Warkworth Butchery). She is a former gymnastics coach.
In her spare time, she is a taxi driver for her 3 sporty children!!! She is actively involved in the rugby club and on the Warkworth School PTA.
She is excited to be back teaching.