Links
A great Montessori trained baby blogger.
Mahurangi Montessori Primary Trust at Matakana Primary School
"The fear of making 'a mistake', the sense of groping in the dark, of having to bear the cosequences of an error we are not certain to recognise, makes us run behind another person like a dog on a chain."
Maria Montessori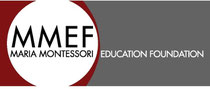 The Maria Montessori Education Foundation (MMEF) is a charitable trust in New Zealand which establishes AMI training in New Zealand. Contact them if you are interested in doing an AMI 3-6year Montessori diploma.
Phone: 0212601802
Montessori Aotearoa New Zealand